Dear Madison County Schools is a stakeholder advocacy group that supports the school community's concerns regarding a safe reopening of their schools. Below are some things you can do to make your opinions heard.
EMAIL THE BOARD
To make it easy to email all MCS board members at the same time, we have created this handy one click link.
By way of copying moderator@dearmcs.com in your email, we are able to anonymously communicate stakeholders' concerns to the board, the public and the media, as well.
Or you may contact the board members individually here:
Division 1: Samantha Burford
samantha.burford@madison.kyschools.us
Division 2: Becky Coyle
becky.coyle@madison.kyschools.us
Division 3: Brandon Rutherford
brandon.rutherford@madison.kyschools.us
Division 4: Lori Cobb
lori.cobb@madison.kyschools.us
Division 5: Beth Brock
beth.brock@madison.kyschools.us
https://www.madison.kyschools.us/Content/board-members
SHOW UP TO THE BOARD MEETING
There is a board meeting scheduled for Thursday night at 5pm.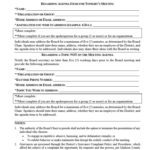 Sign up to speak at the meeting (form on right).
Bring a friend and meet up outside of the meeting with signs encouraging the district to create more work from home options for at-risk teachers.
JOIN THE MOVEMENT
Click here to request to be added to the Dear Madison County Schools private Facebook group.
Click here to follow our public Facebook page.
Submit an open letter that we will publish on our website and send to board members, without your information, of course.
OTHER NEWS